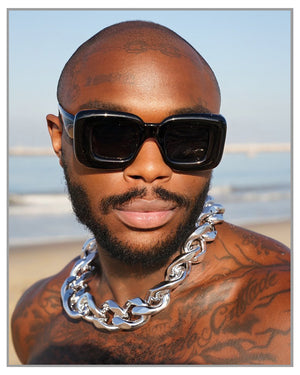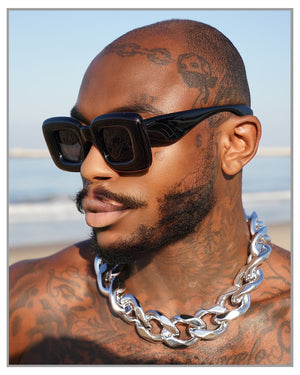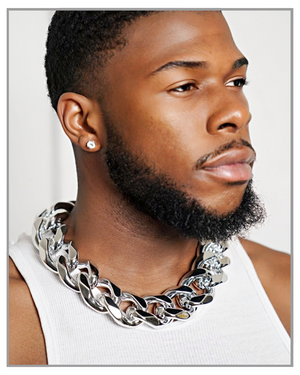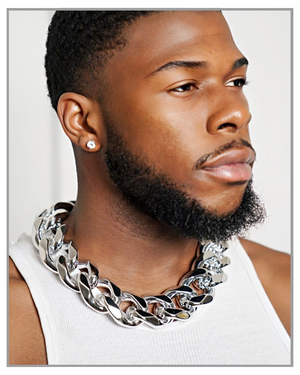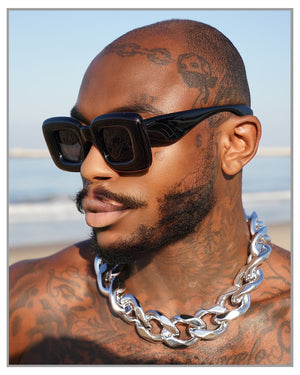 1.5" Thick Silver Chain Choker
Introducing our 1.5" Thick Silver Chain Choker – a bold and versatile accessory that commands attention. With a width of 1.5 inches, this choker adds a powerful statement to any ensemble. Whether worn on its own or layered with your favorite charms, it's a piece that speaks volumes about your style.
Please handle this choker with care to maintain its brilliance. Keep it away from chemicals and prevent harsh collisions. For its longevity, avoid wearing it while sleeping, during vigorous activities, and in the shower. Gently wipe it with a soft cloth to preserve its shine. The choker measures 16 inches, ensuring a comfortable fit around your neck. Elevate your look with the 1.5" Thick Silver Chain Choker, a versatile addition to your collection.
Length: 16 Inches
Material: Polymer/Plastic
**Before placing your order, please review and agree to our terms and conditions:

- We are unable to ship to PO Box addresses.
- Due to health protocols, we are unable to process returns or exchanges.

*Please double check your order before submitting. If you have any additional questions, please reach out to us. Thank you.