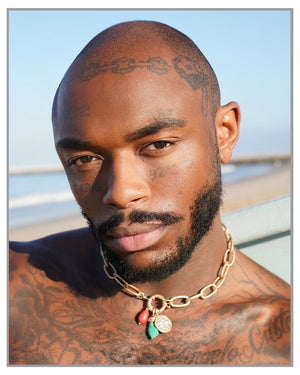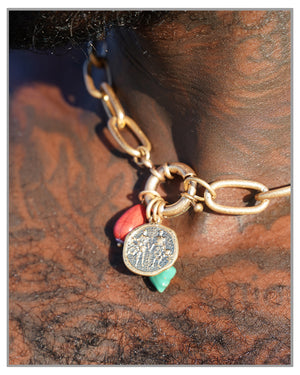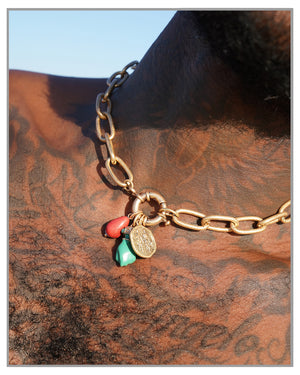 Unity Paperclip Choker with Charms
Introducing our Unity Paperclip Choker with Charms – a striking fusion of style and symbolism. This exquisite choker showcases the modern elegance of the paperclip design, adorned with three captivating pendant charms. A bold red fist, a serene green teardrop, and the delicate silhouette of holding hands come together to represent unity, strength, and connection. Crafted to evoke a sense of solidarity, this choker not only enhances your ensemble but also carries a powerful message of togetherness. Elevate your style with a touch of purpose – the Unity Paperclip Choker with Charms.
Length: 16 Inches
Material: Polymer/Plastic
**Before placing your order, please review and agree to our terms and conditions:

- We are unable to ship to PO Box addresses.
- Due to health protocols, we are unable to process returns or exchanges.

*Please double check your order before submitting. If you have any additional questions, please reach out to us. Thank you.