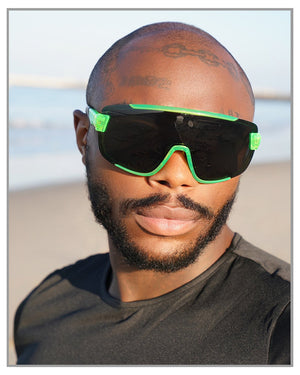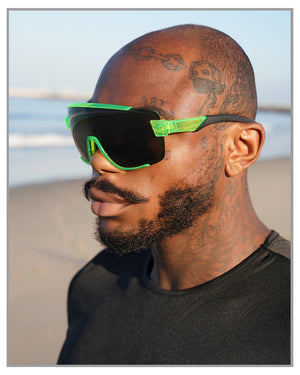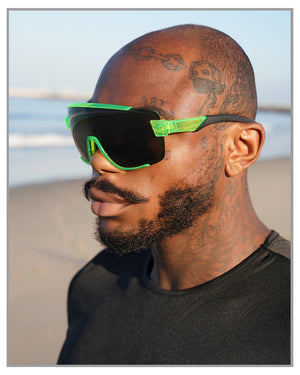 Green Maxi Frame Mono Lens Shades
Introducing our Green Maxi Frame Mono Lens Shades – the epitome of bold and contemporary eyewear. These sunglasses boast an oversized frame with a single, expansive lens that exudes a sleek and daring charm. The deep black hue adds an air of mystery, while the singular lens design provides both style and uninterrupted vision. Elevate your look with the Green Maxi Frame Mono Lens Shades – a fusion of fashion-forward design and edgy sophistication.

Material: Plastic
Shape: Mono Lens Frame Sunglasses
Color: Green Frame/Black Tint
Type: Full Frame
 **Before placing your order, please review and agree to our terms and conditions:

- We are unable to ship to PO Box addresses.
- Due to health protocols, we are unable to process returns or exchanges.

*Please double check your order before submitting. If you have any additional questions, please reach out to us. Thank you.