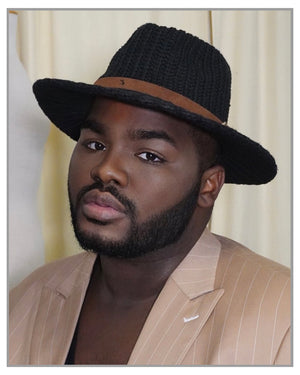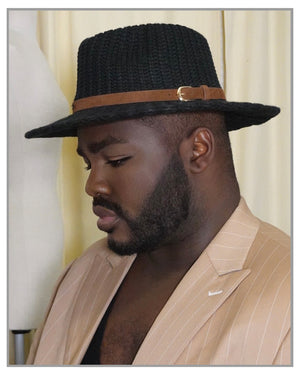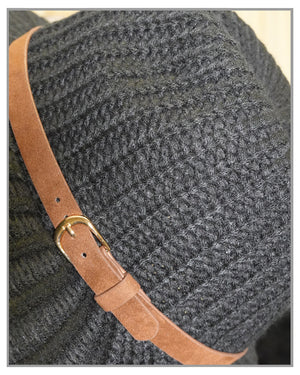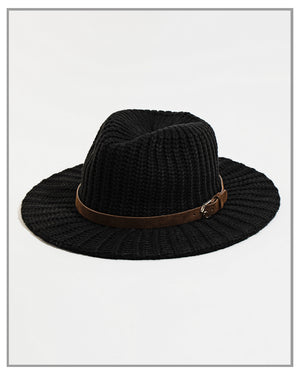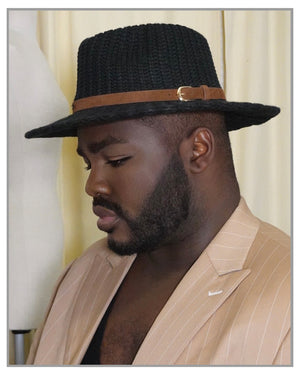 Knit Belt Band Black Panama Hat
This gorgeous knit fedora is beautifully crafted from 50% acrylic & 50% polyester. It is durable and made to last years. To clean: spot clean with a damp cloth. Knit material allows for breathability throughout the day.

Spot Clean Please
Read Before Purchasing: Our hats are made to fit average head sizes, the average adult head circumference to be 55cm (21 3⁄4 ) in females and 57cm (22 1⁄2 in) in males.
Most of our hat styles start at 24 inches which is 60cm, hence why 95% of our models come with an adjustable band to make the inside smaller! If you want a hat filler that can also be added, just message us to find out how.
If your head circumference is bigger than 24 inches we suggest these are not the hats for you!
This Hats Exact Dimensions Are: 3 inches (brim) x 24 inches (crown)
Please note color may slightly be different due to the studio lighting and the dying of the material.